Many thanks to our guests for their testimonials!
SOME TESTIMONIALS ABOUT THE DUPLEX WITH TERRACE :
" I hope very much to return to Aix and stay in the flat once again. The bed was so comfortable, the pillows, the balcony, the quiet!! I could sleep for days up in the loft. I was always so happy to come back to the flat and call it home. Thank you so much for your attention to all the details in the flat and to me as your guest. It was the best apartment experience I've had on the road in my years of travel."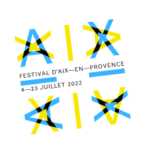 Famous opera singer who lived in the apartment for two months during the
Aix-en-Provence opera festival.
JUNE – JULY 2022
" Perfect location ! Loved the balcony 🙂 "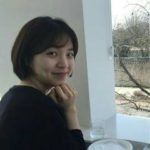 " Amazing apartment with a gorgeous terrace! "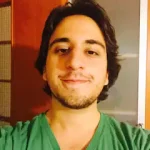 " Very good location, nice appartment, fast internet and close to everything one needs! This was an outstanding stay and we have nothing to complain about. "

" Wonderful balcony and newly renovated spotlessly clean apartment, quiet and perfect base for discovering the city "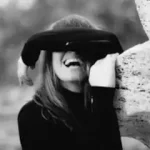 " Lovely apartment was exactly as described, near all the activity of Aix. The terrace was especially nice."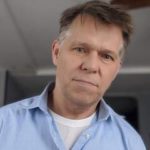 " We had a great stay here. The apartment is very cute and the deck + view are fantastic! The host was very accommodating. We would definitely stay here again."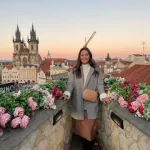 SOME TESTIMONIALS ABOUT THE LARGE DUPLEX :
" Magnificent location and everything else that goes with having a perfect place to stay! We loved it here. I can't think of one negative thing to say. I miss it just thinking about it. "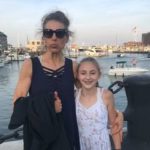 " This apartment is in the heart of the city center and you literally can walk right out the door to the market. The apartment is large compared to others we've rented in the old city center. The rooms are big, the beds are comfortable and the place was remodeled with modern appliances. It even has a washer and separate dryer (rare in France). Our family loved our stay here and we would definitely stay here again. "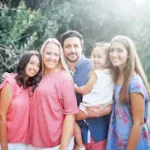 " Look no further, great stay! Communication was great and entry was easy, there's a small elevator for your luggage or those wanting to skips the stairs. The unit itself was great – good size, 2.5 baths, clean. And the upstairs area was great for us to relax with an amazing view and sun. Location also perfect…middle of everything with cafes and restaurants all around but super quiet at night. Would stay again!"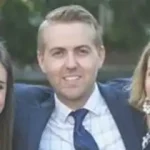 " Perfect location and a very nice, well stocked apartment. Parking in the lot (7 mins away) and navigating the streets in a car can be a bit tight so be prepared if you do drive."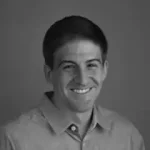 " Stephanie was such an amazing communicator. She has thought through the entire journey of her guests and our stay was met with such delightful touches as calissons for the adults and kids, a bottle of rosé for the gown ups, and a chilled bottle of water waiting in the fridge upon our arrival. There were extra little touches like sun hats and shopping bags for guests to use. Without a doubt we would return and stay at this location again, the location of the place, the warm and comfortable design, and the view on the top floor living room is OUTSTANDING!… can't praise this place enough."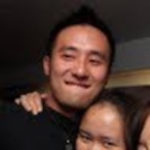 " We have stayed at Pascale and Yves' place in the past and we will continue to return. The place itself is perfect—very clean, lovely spaces, two full bathrooms and a beautifully-appointed kitchen. The location is phenomenal—close to markets, restaurants, bars, shops and parking. They are excellent with communication. The place is spotless! We enthusiastically recommend this place. Thank you for a wonderful visit!"
" This flat is beautiful and huge! The location was perfect. Everything was very clean and tasteful. We especially enjoyed the market on Thursday. Could not have asked for a better stay."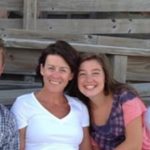 " Aix-en-Provence is a beautiful town and an excellent base to see the south of France. If you have a penchant for retail therapy and love outdoor markets, this is the place to be. Right outside the front door is Rue Thiers and on it and the streets around it (Place de Verdun, Place des Precheurs, Place Forbin and the famous Cours Mirabeau) the outdoor markets are held every Tuesday, Thursday and Saturday from 08:30 to 13:00 hours. And still, the property feels private yet airy, peaceful and secure yet just steps away from all the good parts of Aix. Since this is France, do drop by the Lavarenne patisserie on Rue Tournefort – tantalising and delicous, it's less than 2 mins. walk from the property. Compact and sophisticated, Aix is walkable and inviting. If you arrived by bus at Aix-en-Provence Gare Routiere, the flat terrain facilitates an easy walk about 10 mins. to the property. Choose the route along Cours Mirabeau instead of Rue Espariat (which is a little uneven and some parts have small inclines but is about one minute quicker) if you have luggage to deal with. To access the property, a key is used for the front door facing Rue Thiers. Walk in and a small elevator (one 80kg. adult and one 28-inch suitcase kind of capacity) will whisk you to the front door on the 3rd floor which will open with another key. The host will provide 2 sets of keys. We were 7 adults with 7 checked baggage and 7 cabin-size luggage and, access and checking in were easy. On the inside, the property is divided over 2 levels – the lower level is where the bedrooms and WCs are; the living area, kitchen and one WC is on the upper floor that's accessed via a spiralling staircase. The interior is lovely, gets lots of lights, is well heated, well ventilated and decked with high quality fittings and appointments. Originally dating back to the 17th century, the property has been lovingly renovated to a very high standard. Both Yves and Pascale live here during their leisure periods as they work elsewhere in France and thus, attention to detail is great. The listing is accurate and you will be delighted. Both Yves and Pascale received us upon arrival and our hosts gave a good tour of the property. A comprehensive house manual is also made available. Ideal for 7 adults (everyone gets a proper bed), additional space can be found in the large living room if your group is bigger but this is subject to host approval. We recommend a stay at this property enthusiastically. Yves speaks good English and does his best to facilitate your arrival, stay and departure. When we left Aix, we took the bus from Gare Routiere and being a busy bus terminus there are plenty of connections to multiple locations. Should you be departing from Marseille Aéroport Provence as we did, do note that the place to process your tax-free shopping is at Terminal 1A. As you get off the bus and face the airport building, Terminal 1A will be to your left and will require some walking. Good luck and enjoy! "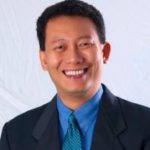 " I was on a trip with my 3 girlfriends and the space was perfect! Everything was well thought out and great location! The charm of the space only enhanced the experience of Provence living. "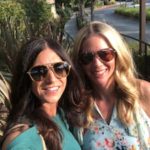 " We couldn't have asked for anything more! The house was spectacular! The pictures don't do it justice and the hosts were extremely helpful and responsive. The location was unbeatable as well! We thoroughly enjoyed our stay and will definitely come back again! "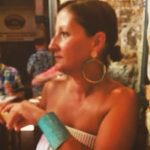 " Stayed here with our two adult daughters and we all loved it! Great location and design. We used the kitchen often and it worked well for us. Happily surprised to see the Saturday market right outside our door. This was our favorite apartment of the summer and I booked 4! "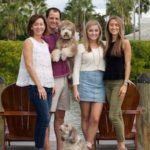 " We had an great stay at Pascale + Yves'! Their apartment is large, sparkling clean and located in the center of Axe-en-Provence. Don't think we could of picked a better spot for our group. They're also extremely attentive and helpful! "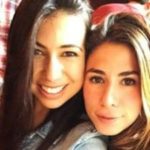 " Beautiful home in a perfect location. We are a family of 4 and we loved the large, two story layout. The hosts had thoughtful touches throughout the home which made our stay even easier (comfy towels, nice soaps, bags to carry around items etc etc). We will definitely return here next time we are in Aix-en-Provence ! "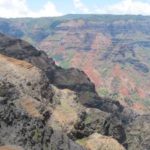 " Just wow. Great location, even better home! We were caught in the nastiest heat wave in decades, but Pascale and Yves' charming apartment, equipped with A/C and all the other amenities, served as an oasis for us. We were never more than 10 minutes walk back to our sanctuary, and the Tues/Thurs/Sat markets are literally right outside the front door. The apartment itself was spacious and comfortable. Bedrooms were large, and the penthouse level living, dining, and kitchen area were supremely functional and open, with great views out over the city. Finally, our hosts were so welcoming and helpful, we couldn't have hoped for a better stay in Aix! Me and my family say, Four Thumbs Up!"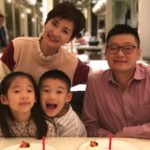 " Pascale and Yve's place was such an oasis, especially in a heat wave. We loved everything about it. My favourite spaces were the sitting room (you would always find me there) and the bedroom near the washer/dryer. Truly stunning. Great beds, blackout curtains (or very nearly), very little noise, fantastic air conditioning, very well appointed kitchen, terrific pans, plus kitchen condiments. Very close to everything we wanted to see in Aix. It was easy to drop off luggage being able to park for a short while street side and the paid parking lots are close enough as well. Also terrific to have an elevator! My husband and I travel a lot, about four months a year, and this is the first place we have come across that we said we would move in just as it is. Thank you Pascale + Yves."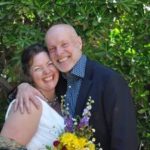 " What a fabulous apartment! The photos don't even do it justice-they look great but it is much more charming in actuality. Beautiful view too. Easy check-in. Fabulous location. Can't say enough good things about this apartment "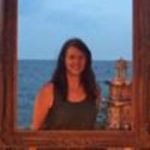 " I am already trying to plan a trip back to Aix-en-Provence mainly so I can stay in this apartment again. It is PERFECT! Wonderful location, very nice touches and sparkling clean. From the very start, it was easy to communicate with the hosts and get the information we needed. Check in and check out were easy. The apartment itself is just charming. The pictures are beautiful but the apartment is even more beautiful in real life. I would highly recommend this place to anyone traveling in or near the area—you will not regret it!!! "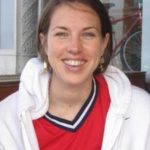 " This home is first class. The location is fabulous with shops and restaurants at your doorstep. The furnishings and bedding are very high quality. The kitchen is super well-equipped with everything you need for a wonderful meal. The suggestions of restaurants was excellent as well. We were so comfortable in this house. You will enjoy this home in every sense. "
" An elegant apartment… ideal for a good time with family or friends. Everything was perfectly organized to welcome us. We would like to especially thank Stéphanie for her warm welcome and Sabrina for her excellent work. Thank you very much for this 5-star stay."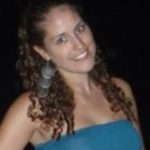 " We absolutely loved this home. The home was very clean and well appointed. The character and historical charm of this home was amazing and ideally located in the heart of the old town and close to everything. We traveled with our two young children and they also loved the home, their room with the twin beds and the collection of DVDs geared toward their age. We'll be back! "
" We believe we have stayed in a good cross section of apartments in the US and Europe. We believe that to this date, this is the BEST that we have ever stayed in. The apartment is stunningly beautiful with a great location and wonderful views of Aix. Check in and out were seamless. Theie was very useful written information found in the apartment. The amenities left in the kitchen and fridge made it so nice and easy to settle in. We cannot wait for our next opportunity to stay here again. It must be noted that there is a major public works project going on in Aix. This has resulted in major construction and traffic at this location. This of course is not the fault of the owners and they were as cooperative as possible helping with the check in and check out."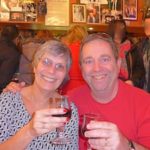 " An absolutely lovely home. This home and Aix was the highlight of our French vacation. Everything was a 5 star experience. The home is located in the heart of the city. It is spotlessly clean and beautifully decorated. The check-in process was great, complete with tips to explore Aix. The best experience we've ever had."